Introduction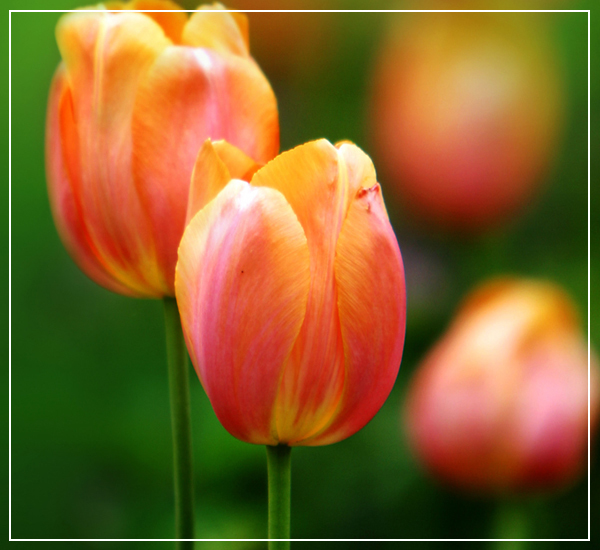 | | |
| --- | --- |
| Period | 2020. 4. 14(Tue) ~ 5. 11(Mon) 28 days |
| Subject | A fairy tale made by a sea and flowers that are colored by spring. |
| Introduced species | Ben Banzenten, Kikomachi, Yellow Spring Green and over 200 varieties |
| Experience event | Animal feeding, face painting, caricatures, etc. |
| Event | Opening ceremony, Invitation of entertainer singer, Performance of culture art, Fireworks show |
| Prospective audience | 550,000 |
2002 and 2009 Anmyeondo International Flower Exhibition glory once again!
Continued from year 2015, 2018 Taean Flower Tulip Festival was honored as one of the five world tulip festival by WTS(World Tulip Summit).
This time, instead of Nature World, we wish to have replay the old honor at Kkotji Beach Park where 2002 and 2009 Korea Floritopia took place. You can see the sea and sand beaches and millions of tulips.
The world's top five tulip festival cities
Taean Korea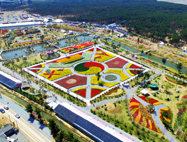 US Scarlet Valley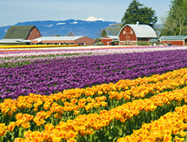 Srinagar, India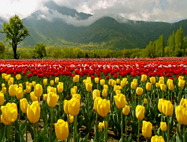 Istanbul, Turkey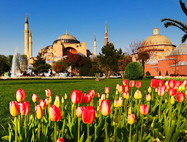 Canberra, Australia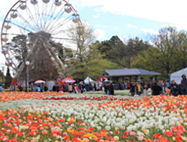 Taean Tulip Festival Awards
• Named the World's Five Most Popular Tulip Festival in 2015, this year's Tulip Rip Festival, Kang Hang Sik
• Selected as one of the top five tulip festivals in 2017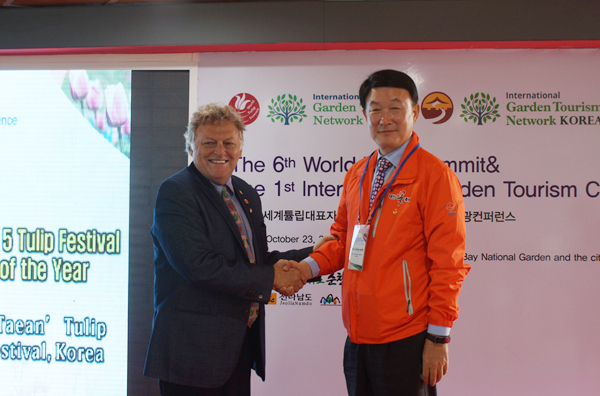 2015 Award Photography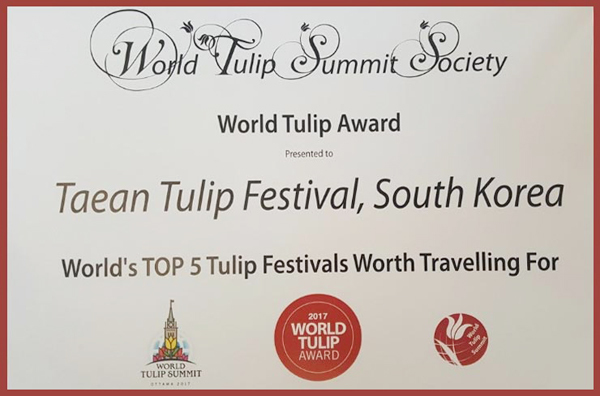 2017 Award Photography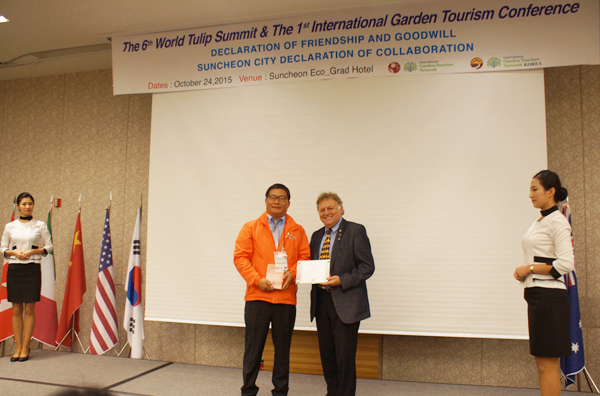 2015 Tulip of the Year Photography